MOBILE APPLICATION DEVELOPMENT
TechNext® has always been considered as one of the best and most trusted mobile app development company in Delhi/NCR for developing applications for the business needs, of top companies. Mobile Application (App) Development is an area that goes beyond the creation of a compelling user interface. The scope of work includes testing, integration, security, quality assurance, and continuous ongoing management of content, and specialised engineering capabilities across platforms. TechNext® comprehensive services provide all this on both, the consumer and enterprise side.
Our strategic insight in the area ensures the correct choice of methodology; one that is based on matching the precise development approach with the specific engagement for which is it required. Mobile App Development across prominent platforms allows organisations a strategic advantage, one that is much required to convert board-room ideas into reality.
TechNext® has a thorough approach to application development. The first step is strategy formulation, which then forms the base for designing and building the application. Our data-driven decision making method allows for us to work with an analytics-based approach. This is detailed as follows; Over the past 14 years, we have built & deployed more than 400 mobile apps successfully.
Pure Native Applications Architecture Approach: This approach allows for client code on the devices to remain as small as possible without compromising on the user experience, awhile leveraging each platform's unique offering, and providing portability between different platforms.
HTML5 Hybrid Architecture Approach: This approach allows for full advantage of the device and its features, allowing single code base across different platforms.
Automation
Education
Banking & Finance
Real Estate
Health-care & Wellness
Productivity
Enterprise
Media & Entertainment
Travel & Tourism
Years of Digital Solutions
Successfully Deleivered Projects
What make us Different from Web Development Agencies?
Why Should I Use A Web Development Company?
When you are considering building a website for your company, you can have many different options. From a freelancer to website builders like WIX. People are hiring them in order to save time and money. They will provide you with a website but just getting a website for your business is not the only thing.
They lack so many key elements which must be essential to develop and escalate into full-scale for your website. But a professional website agency like TechnologyNext will not only develop an amazing website with great functionalities, but also assists you by providing all kind of web solutions like consulting, maintenance , support and so on.
Does My Website Need To Be Responsive And Mobile Friendly?
Yes, yes and yes again. Approximately 60% of traffic on search engines is from mobile devices like phones and tablets. If your website is not mobile-friendly, you are keeping yourself away from many potential customers. The experts at Technology Next can create a brand new website that is mobile-friendly, fully responsive and customized with examples of interface, experience, and illustration.
How Do I Get My Website Evaluated?
Before we begin updating or revamping your current site or building a brand new one, Technology Next needs to perform a detailed evaluation and analysis of your current site. We look at items such as page speed, security, mobile friendliness, search engine visibility and more.
How Long Do Web Design Project Take?
Every project is different so there is no set timeline. It totally depends on the scope of work. However, we try to get a new website developed somewhere between Two weeks to One month. We assign a Project Coordinator for every project who gives detailed information about the project like activities we perform, deadlines etc.
Our Standard Procedure – How we work?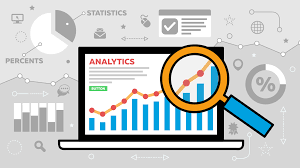 Step 1 - Information Gathering
The first step is to understand your business's purpose, primary goals, and the target audience
Step 2 - Design
Based on the information gathered, we find the right page layouts, colour cobination & screens for you.
Step 3 - Content Writing
Once you are happy with the layout, our team of writers start writing compelling headlines or write new content.
Step 4 - Coding
We implement the content, design screens and required Frameworks and CMS to the website.
Step 5 - Testing and Launch
Before we launch the website, we check if all the forms and scripts are functioning correctly.
Step 6 - Maintenance
Once launched, we carry out opinion monitoring and regularly make updates to your website.